Read Write Inc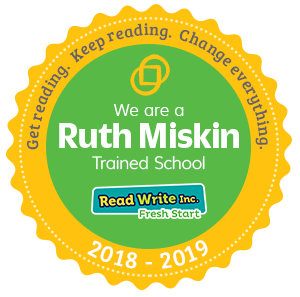 At Riverside School reading is taught through the Read, Write, Inc. programme (RWI). The scheme, however, is adapted to suit the needs of each of the pupils. This means that some pupils are taught in whole class session and others are taught in smaller or one to one groups. Pupils may also be placed on the scheme with a different focus, for example learning the sounds or working through the reading books.
Pupils are assessed on a termly basis using the RWI assessment grids, this ensures that all pupils are in the correct groups and allows the Reading Leaders and Wider Leadership team to monitor pupil progress.
Staff who use RWI in their classroom have all completd training. A Lead Teacher supports the development of the scheme across both sites by observing sessions, offering guidance and creating clear next steps for the scheme at Riverside. In addition, Lead Teachers offer weekly drop in sessions to support pupils and teachers where needed.
In Autumn 2016, Reading Leaders attended three days of further training on Effective Leadership and Quality Teaching using the RWI approach. This also focussed on data and pupil progress and effective leadership of the RWI scheme.
Please CLICK HERE to see Riverside's Case Study
You can view a short video on how we use Read Write Inc. in school by clicking on the image below: