Early Years Foundation Stage
'They may forget what you said – but they will never forget how you made them feel'. Carl W. Buehner
The Early Years Foundation Stage is a fundamental part of every child's learning journey. At Riverside School, we invite all our families to join us as we embark on this exciting journey together; making memories and building special relationships as we plan for and provide an enriching, engaging and truly personalised curriculum for every child.
We are passionate about giving every one of our children every opportunity Be All That They Can Be at Riverside School. We provide a safe, positive and enabling environment, where children are guided and supported by adults that they trust, allowing them to feel confident to explore the world around them, extend their interests and discover their passions.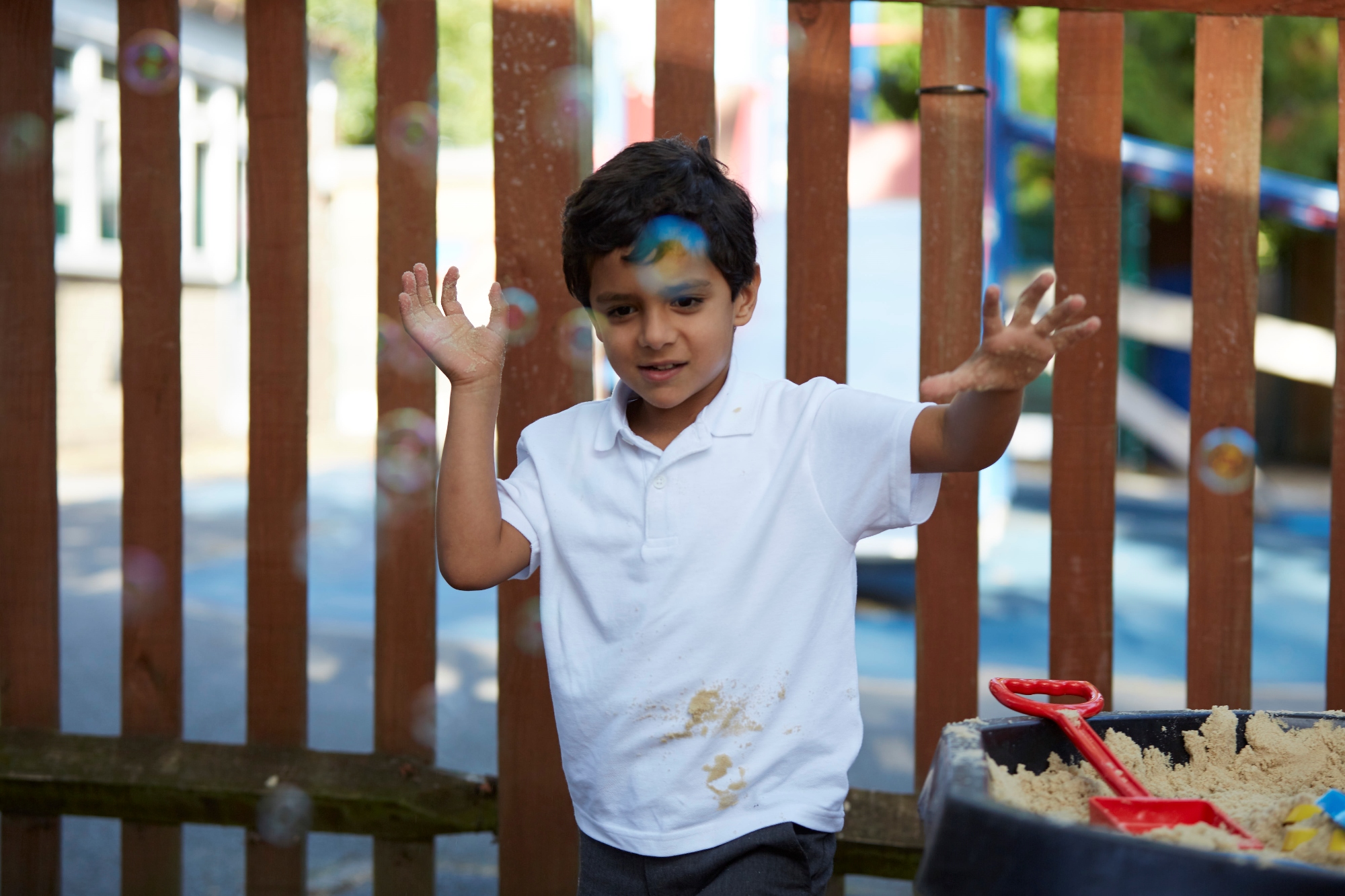 A Profoundly Personalised Curriculum
We are extremely proud of our exciting, engaging and creative curriculum. Our aim is to ensure that each of our children is highly engaged and at their optimum state for learning. We strive to provide outstanding teaching and learning opportunities and ensure that every child can access a variety of motivating activities throughout their school day which promote confidence, independence and communication. Ongoing observations are made with every staff member fully understanding what each child in their class is working on. This ensures that there are no missed opportunities throughout their day and learning is always built upon. Pupils learn in a variety of ways, including structured free flow sessions, adult-led group sessions and 1:1 sessions.
Our range of sensory rooms and facilities enable us to provide each child with a bespoke curriculum, tailored to their unique needs. This might include swimming, hydrotherapy, physiotherapy, rebound therapy, trampolining, and hippotherapy. Sensory sessions are also offered in our multi-sensory rooms and include the use of specialised equipment including fibre optics, bubbles tubes, heated water beds, vibrating resources, bubble machines, fans, infinity mirrors and vestibular resources such as swings, interactive walls and floors, and much more.
Over the course of the year we focus on a range of exciting and accessible topics as our basis for learning. We supplement and complement our topic-based model with a range of creative and personalised resources and draw upon best practice in Early Years teaching and learning. Please see our topic grid below to see all the exciting things we are learning about:
All observations in the Early Years are recorded using iPods, and each child has their own personalised profile which documents all the progress they have made against the developmental milestones outlined within the EYFS Curriculum Framework. In addition, Engagement Profiles, Routes for Learning and other assessment tools are used to provide a holistic overview of progress for each child. They also enable us to identify where additional interventions are required to narrow particular gaps in learning.
Every child has a termly PLP (Personalised Learning Plan) and these key documents underpin their curriculum. Parental contribution is fundamental in ensuring everyone is focusing on the outcomes that really matter to the child and their family. We hold structured conversations with families before we write the PLPs to ensure we fully understand their priorities and are able to include them with the PLPs. Within each PLP we identify together three main future outcomes and we break these down into six smaller foci. PLPs are consistent with EHCP outcomes, ensuring that everyone working with each child is working towards the same outcomes. At the end of each term we create a Unique Profile (UP) for each child and these provide a great way to record and celebrate all the achievements made throughout the term and their planned next steps.
Play
We understand and value the importance of play opportunities and this is evident through our creative planning and use of both the inside and outside learning environments. We take into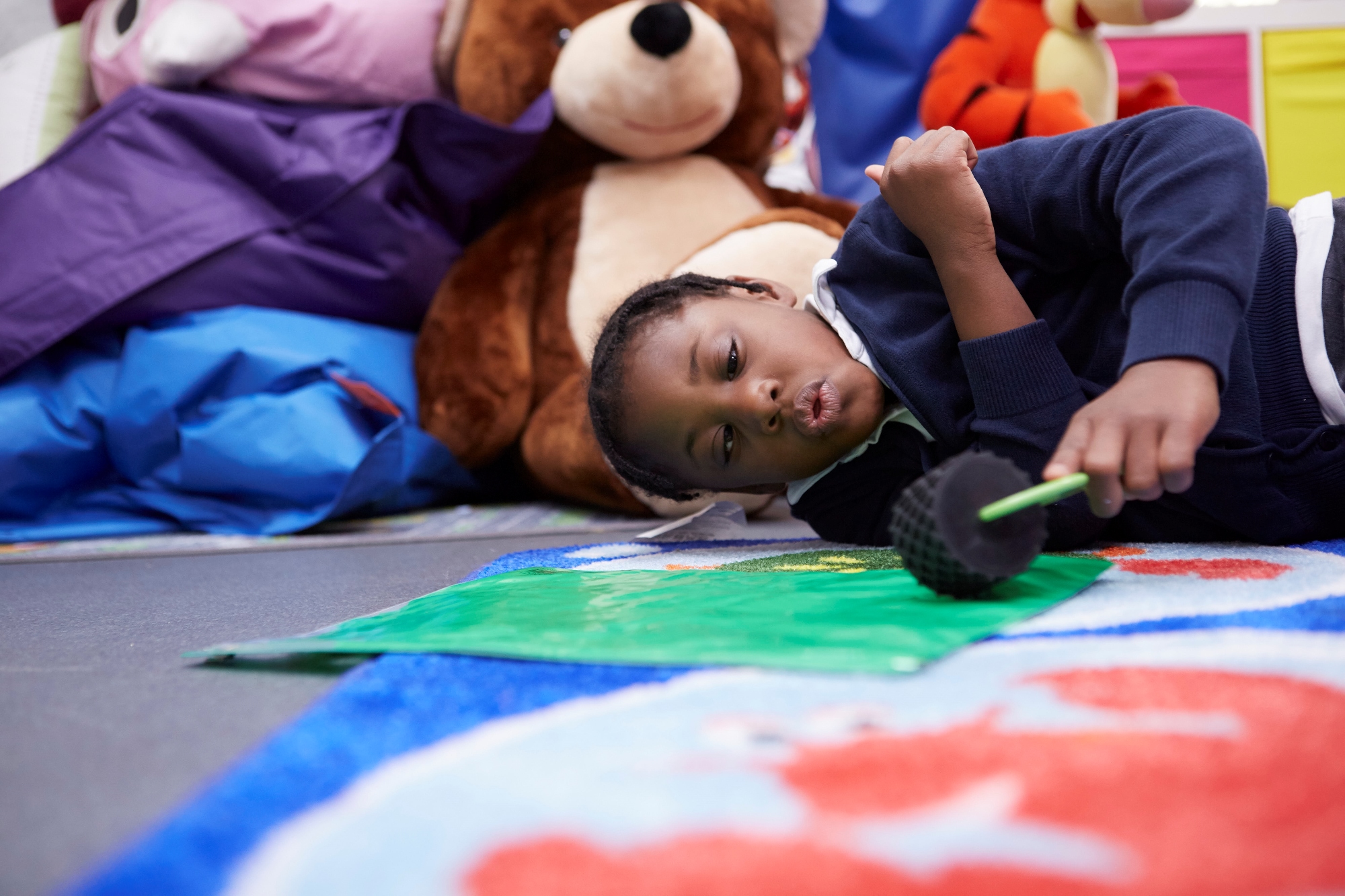 consideration the very individual learning needs and preferred learning styles of our unique children and ensure we provide the support and resources needed for each of them to access and take part in meaningful play. At Riverside School we have developed our own way of providing our children with free flow play opportunities using a combination of structure, routine, choice making and strategies such as TEACCH, Picture Exchange Communication (PECS), Objects of Reference and Eye Gaze to enable our pupils to develop their own play skills in a secure and enabling environment.
Communication
We recognise the fundamental importance of developing communication skills and at Riverside School, we use a variety of interventions, techniques and technologies to give every child a voice and a choice. Examples include Picture Exchange Communication, Switches, IPads and other technological devices and tablets with supportive apps such as "SwiftKey", Makaton and Eye Gaze technology.
Phonics
We are extremely proud of our Phonics programme at Riverside School and like all interventions, we ensure we start as early as possible. All of our children have access to a structured phonics programme, either the Read Write Inc programme or our very own Environmental Sounds programme. Environmental Sounds encompass the early recognition of sound before making associations to letters. This programme focuses on listening to and exploring a variety of sounds including instrumental sounds, sounds in the natural environment and sound effects. Like all our interventions, we ensure that motivation and engagement are the driving force.
Mark-making
Mark-making is also an area which we feel is of great importance in our Early Years classes. It is not only the earliest form of writing, but in our very sensory approach to mark-making we motivate our pupils and promote physical skills, communication, independence and interactions between both adults and peers.

Behaviour Support
Our personalised curriculum is designed to ensure children have every chance to succeed in key areas of their life. This may also include aspects around behaviour and emotional regulation. At Riverside School, we understand that all behaviour, no matter how challenging, should be seen as a form of communication and in the Early Years we are developing a SCERTS (social communication, emotional regulation, transactional support) approach. We also devise highly analytical Behaviour Support Plans (BSPs) for all children whose behaviour or challenges with regulation is a barrier to learning.