Books
Our Top Pick:
Just Mercy - Based on the bestselling book, Just Mercy presents the unforgettable story of Bryan Stevenson and the case of Walter McMillian, who was convicted and sentenced to death for a crime he did not commit.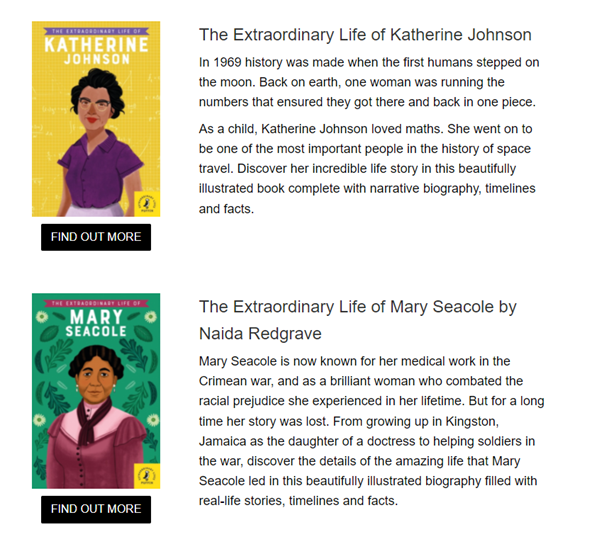 Other suggested reads:
Brit(ish). From media representation to the police treatment of black people, Afua Hirsch delves into Britain's complicated relationship with race, heritage and belonging.
Why I'm No Longer Speaking to White People About Race. Reni Eddo-Lodge offers an honest, nuanced and intersectional overview of racism in modern day Britain. This is one of the most popular anti-racism resources having recently reached number one, making Eddo-Lodge the first black British bestselling author.
Girl, Woman, Other. The first black winner of the Booker Prize, author Bernardine Evaristo takes us on an intersectional journey by following the lives of 12 women in the UK.
Natives. Artist, activist and author, Akala, reflects on the inconvenient truth about the legacy of Britain's colonial past – and the effects this has on black people in current-day Britain.
Black and British: A Forgotten History. Historian and broadcaster David Olysoga reveals overlooked and forgotten histories of the slave-trading empire and the legacy this has had in the UK.
Rainbow Milk. This story follows a teen from a Jehovah's Witness family in post-Windrush London and the battle he faces with his racial and sexual identities.
Rona Tutt's Guide to SEND & inclusion by Rona Tutt
Everyday Antiracism: Getting Real About Race in School by Mica Pollock
So You Want to Talk About Race by Ijeoma Oluo
The Hate You Give. The Hate U Give is Angie Thomas's first novel about a teenage girl who grapples with racism, police brutality, and activism after witnessing her black friend murdered by the police. The book became an immediate young adult bestseller and was adapted into a movie shortly after its release.
Uncomfortable Conversations with a Black Boy. Is an accessible book for children to learn about systemic racism and racist behaviour. An engaging children's book whose aim is opening a dialogue about systemic racism, inspired by Emmanuel Acho's viral video series "Uncomfortable Conversations with a Black Man."
Uncomfortable Conversations With a Black Man by Emmanuel Acho.