Rose Bruford Sensory Experience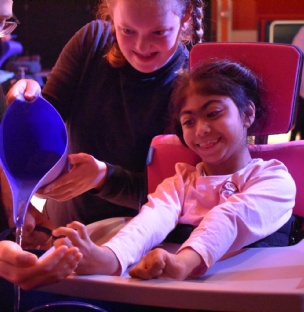 We are delighted to share with you our recent experience with Rose Bruford College and the Primary Shakespeare Company. We are in our 5th year of our exchange and partnership ​with them to provide immersive theatre opportunities for our pupils.
25 Actor Musicianship students visited Riverside School last month and performed a stunning multi-sensory performance of Macbeth using live music, singing, different textures and light to capture the essence of Macbeth. They delivered a personalised immersive version that captured the attention of all involved and we are sure will leave a long-lasting impact.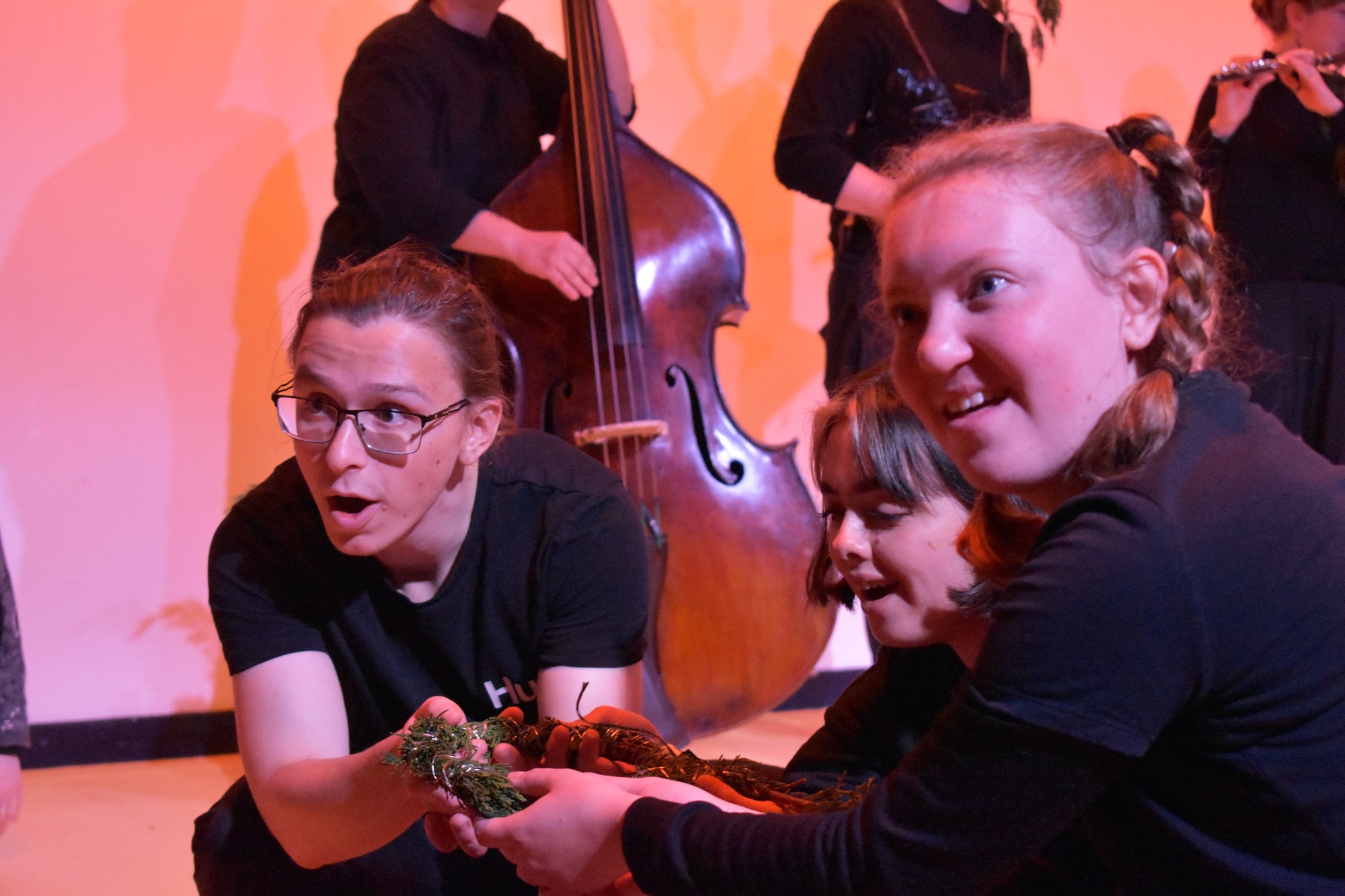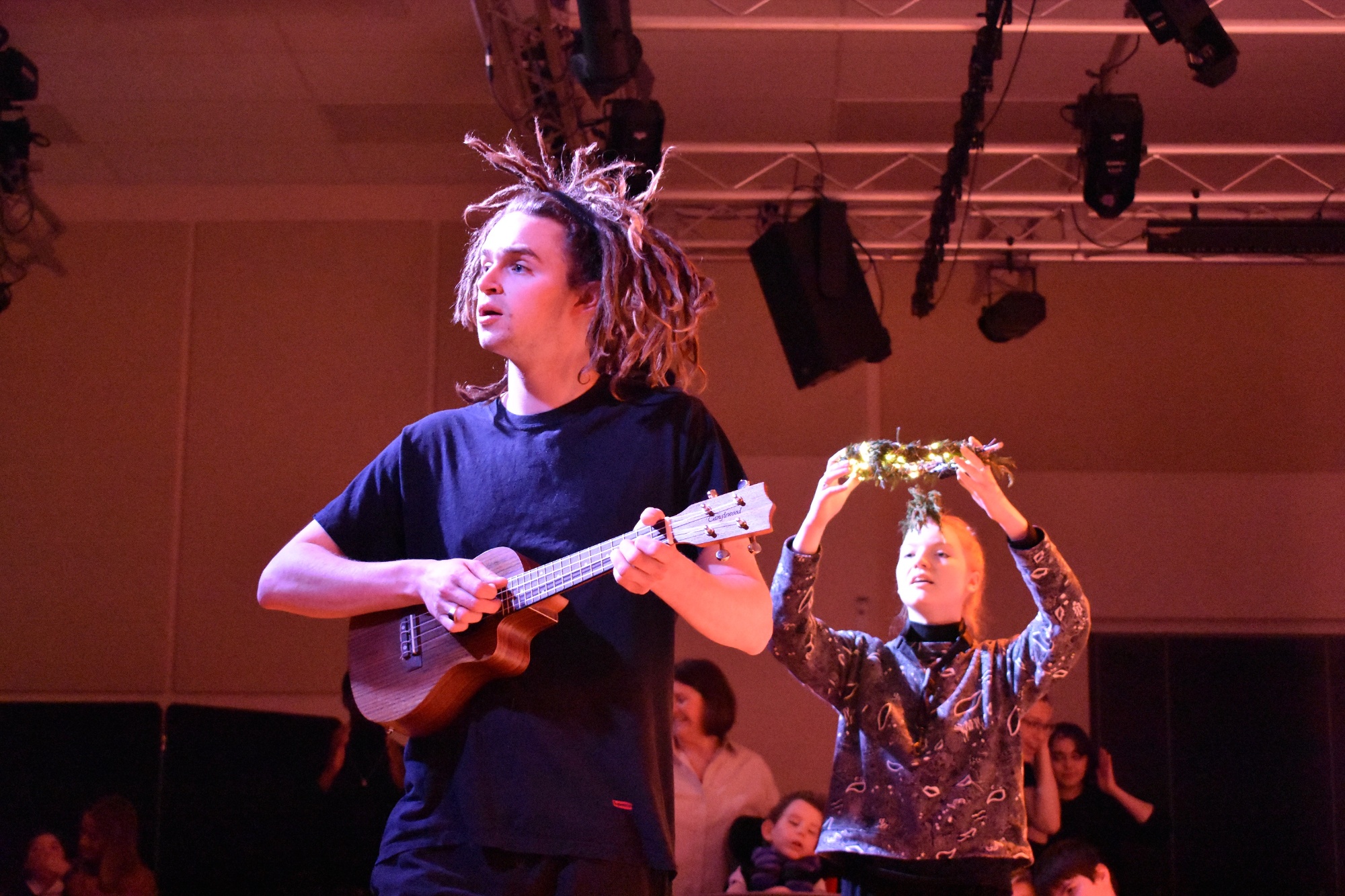 The joy continued from our theatre space to our playgrounds as the actor musicians visited playgrounds' meeting more pupils and filling our outdoor spaces with the joy of live instruments and rhythm. We are proud to say that every individual involved didn't want the experience to end!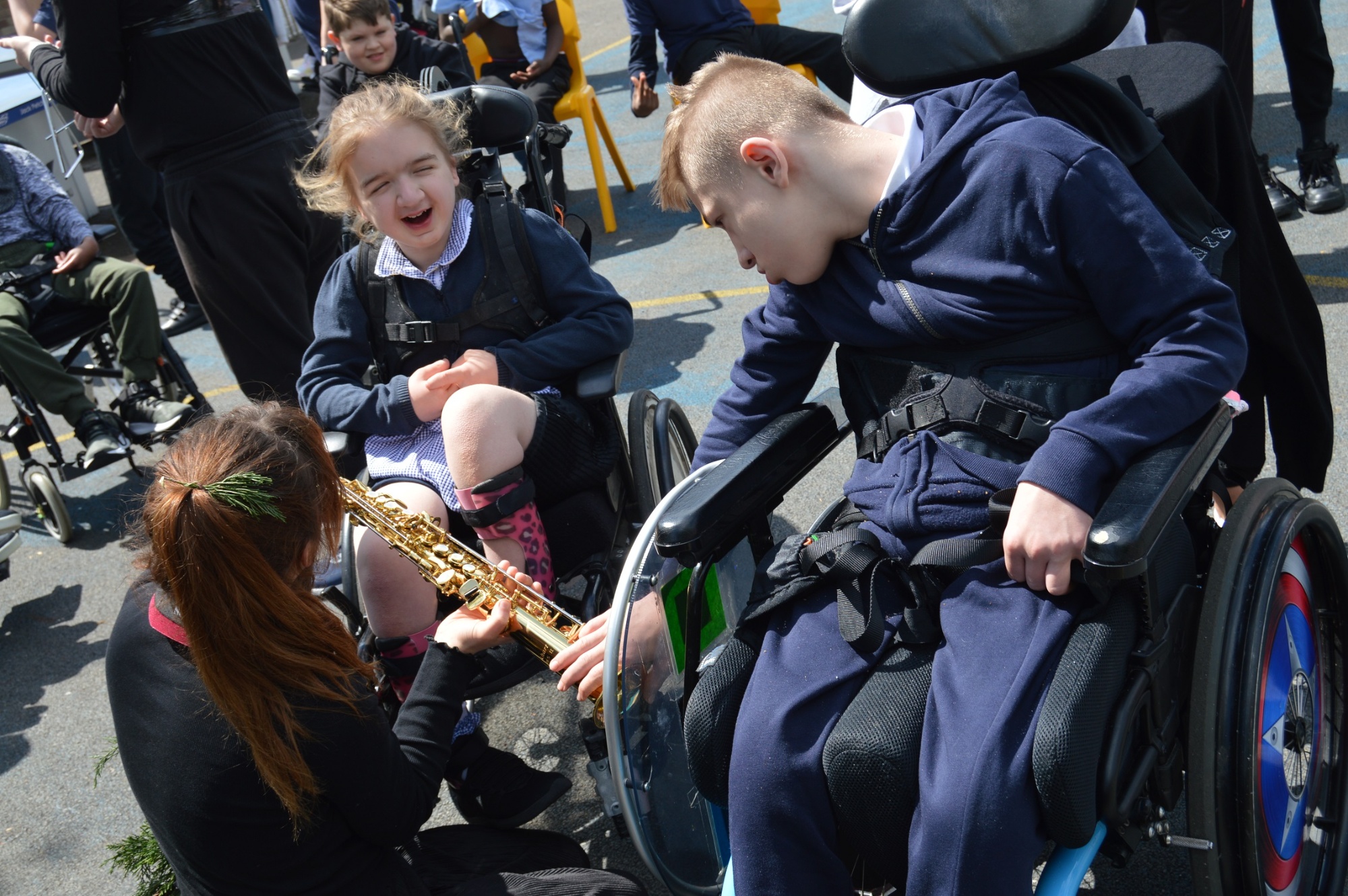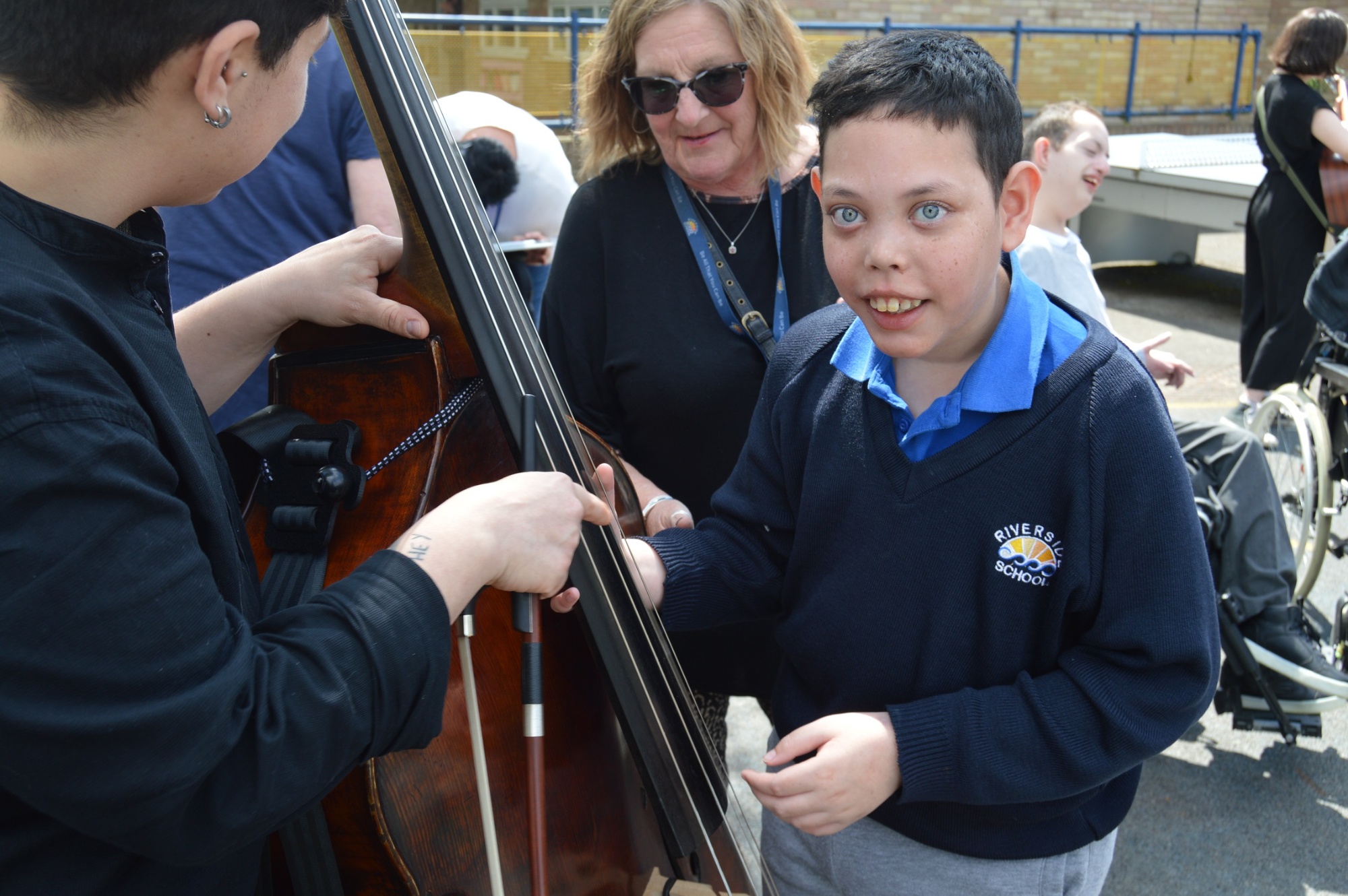 This opportunity was made possible through the support of Primary Shakespeare Company and the exchange between Rose Bruford facilitators and Riverside Staff. We look forward to developing our exchange and partnership with Rose Bruford College and Primary Shakespeare Company next academic year.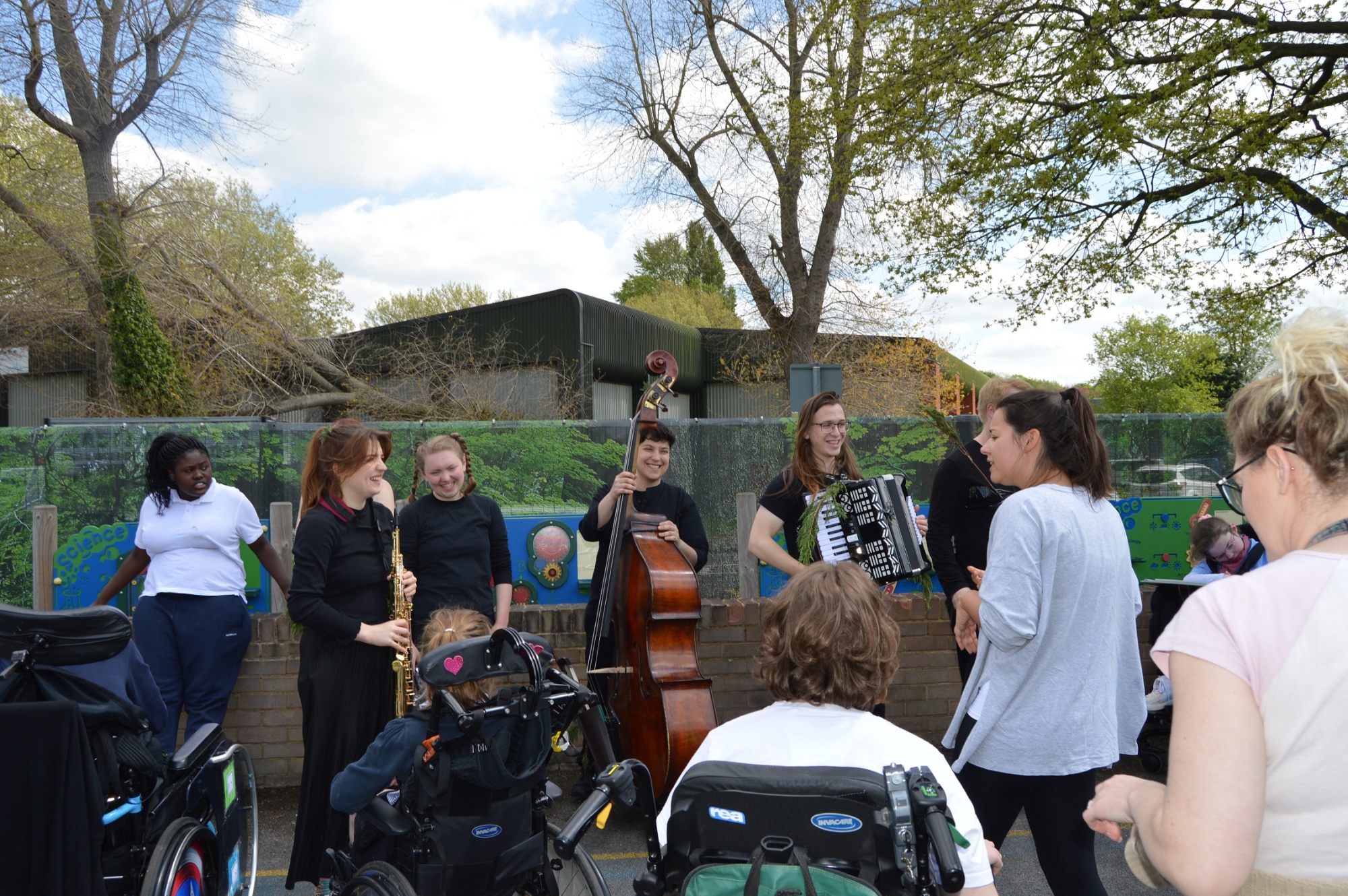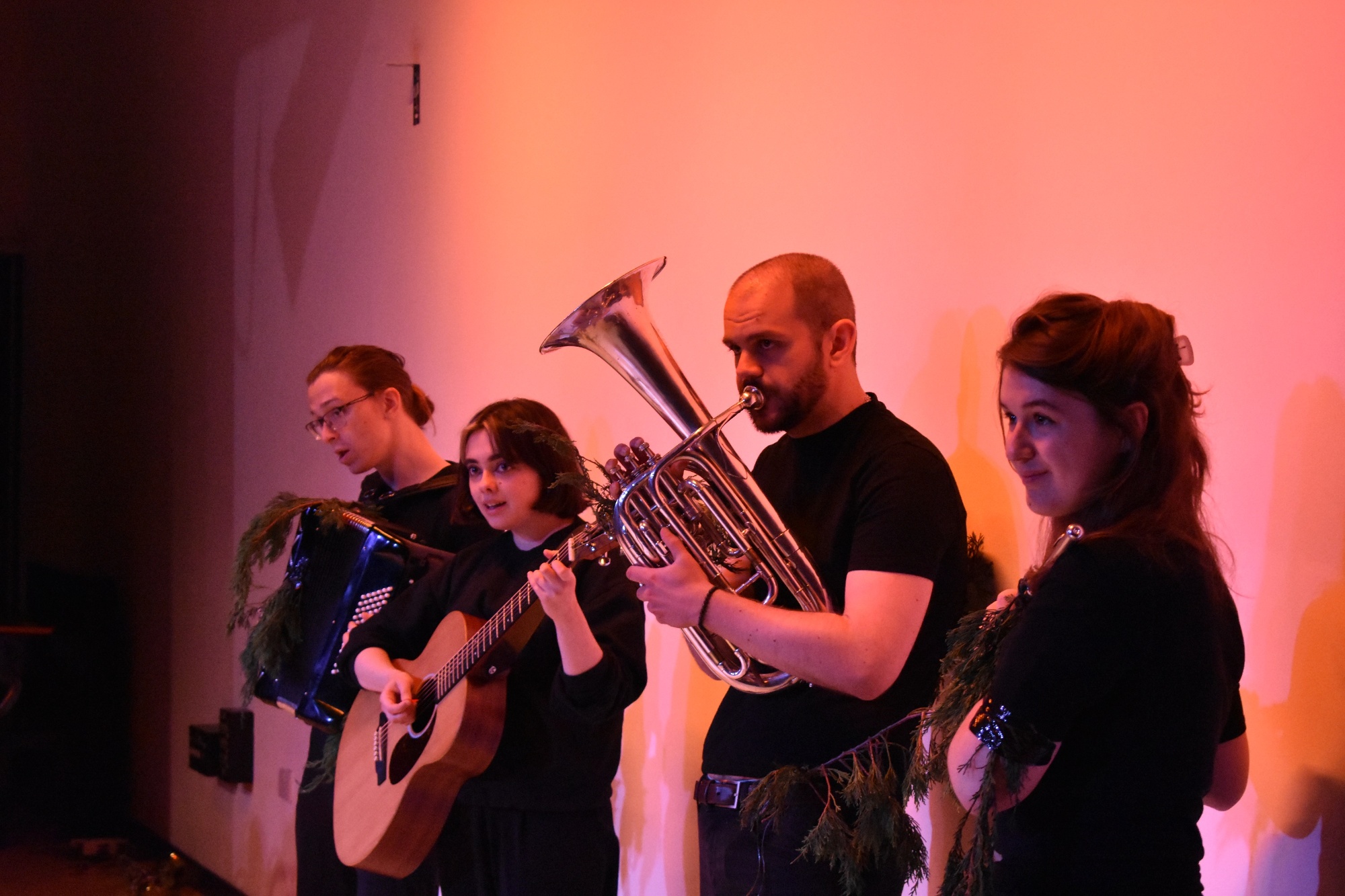 Please enjoy our film from the day HERE