Riverside High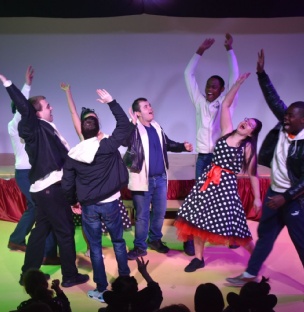 Our Riverside Theatre came alive once again this week as Secondary Phase​ pupils and their staff teams danced, sang, played and acted in the uplifting original Musical; "Riverside High".
"Riverside High", a musical set in the 1950's, saw a group of teenagers embark on a journey to find courage and belief in themselves and, along the way, they discovered breathtaking inspiration from their peers.
Pupils were in their element as we welcomed a family audience and special guests to watch this toe tapping showcase.
"Riverside High" was an absolute triumph! Well done to everyone involved! The memories will last a long, long time.
CLICK HERE to view some photos in our gallery.