Community Experience - We Need Your Help!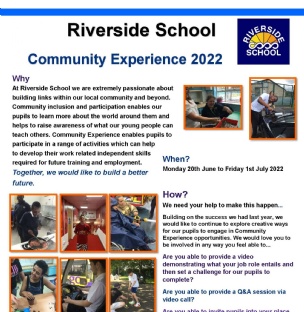 Community Experience enables pupils to participate in a range of activities which can help to develop their work related independent skills required for future training and employment. Can you help provide an opportunity?
See the link below for ways in which you can help and please do share with any friends and families who may be able to offer a valuable opportunity. Thank you.