Remembrance Day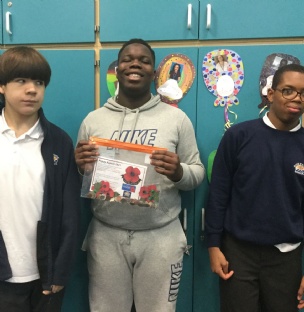 Today, pupils in our secondary phase volunteered to sell poppies around the school and share information about Remembrance Day which is a national day of memorial to remember and honour service men and women who lost their lives in World War I.
The poppy and a 2-minute silence at 11am are a couple of the traditions that millions participate in every year to mark the day the armistice was signed between the Allies and Germany that brought the end of WWI.
Funds raised today will be donated to the Royal British Legion.