#SupportStVincent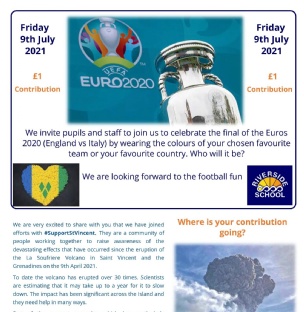 Pupils and staff are invited to join us to celebrate the final of the Euros 2020 (England vs Italy) by wearing the colours of your chosen favourite team or your favourite country tomorrow, 9th July 2020.
A donation of £1 is suggested in support of #SupportStVincent. Please see attached flyer with further details of this fundraising cause.
We look forward to some football fun.