Riverside Rock Found!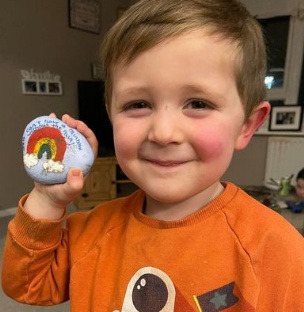 We were delighted to hear from Amy who found one of the Riverside Rocks decorated by staff and pupils before the Christmas break.
Thank you for paying forward the positivity and for sharing Amy. We love the 'photo of your little one. It has certainly brightened our week!
#weareriverside1
https://www.facebook.com/weareriverside1
https://twitter.com/weareriverside1