Hidden Disabilities - Sunflower Lanyard Scheme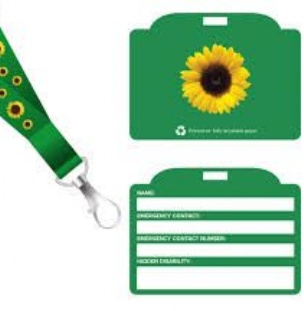 We hope the following scheme may be of benefit to some of our families: The Hidden Disabilities Sunflower lanyard scheme is an initiative designed to act as a discreet sign that somebody has a hidden disability and requires additional assistance while out in public. It is being successfully introduced to several major UK airports, supermarkets, railway stations and sports venues.
If you would like further information on the scheme CLICK HERE.
For other links and information which may be of use, please visit Contacts and Links section.