Brian's Cycling for Riverside!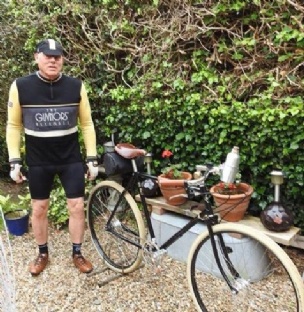 Brian Cobold, who has worked transporting pupils to and from Riverside, is raising funds for us by taking part in the Prudential London - Surrey 100 which is a cycling event that starts at the Olympic Park and finishes in The Mall. Unlike the vast majority of riders who will be riding lightweight carbon bicycles with numerous gears, Brian will be riding a Pashley Gu'vnor (as seen in the photo) which is built to an authentic 1930's style Path Racer geometry and weighs 16kg, with only 3 Sturmey Archer gears.
Donations can be sent in to the school office and will be gratefully received. The event takes place on 4th August 2019.
Thank you and best of luck Brian.