Chislehurst Rocks - Free Music Festival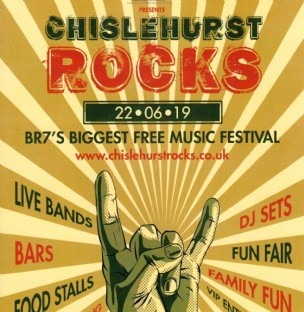 Riverside School is supporting and performing at this fantastic, free, accessible music festival on 22nd June 2019 and would encourage our families to attend.
Festival organisers have included all you need to know about access and inclusion on their website including information about early entry for those with additional needs, travel and parking, accessible toilets and showers, a social story plus lots more https://www.chislehurstrocks.co.uk/access-inclusion.
The Riverside Choir will be performing on stage and Riverside Staff will be there throughout the day to help the organisers so you may see some familiar faces and helping hands.
We look forward to seeing lots of our families and pupils there for some accessible rocking and plenty of fun!