Early Years' Staff Fundraising for Riverside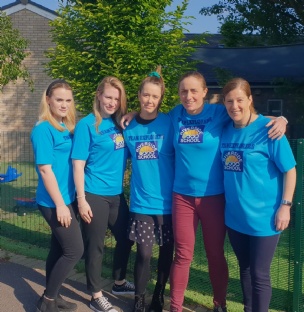 Some of the Early Years' staff team (Amy, Pam, Kirsty, Emily and Tina) are taking park in 'Nuclear Rush' tomorrow to raise funds for school.
They are raising funds to add to our outside learning space and provide some climbing equipment for our youngest children as well as some additional sensory equipment.
They are taking themselves outside of their comfort zones and into a 12K run with mud, mud and more mud plus a variety of challenging muddy obstacles (around 180) to raise money for this project.
If you would like to sponsor our enthusiastic team, you can CLICK HERE to view their fundraising page and donate.
We wish the team the very best of luck for tomorrow.