Co Motion Performance at Trinity Laban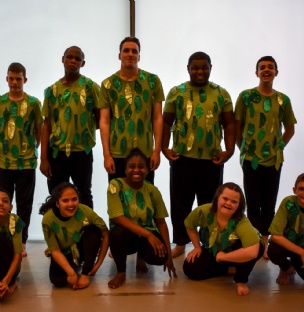 On Sunday a group of 10 pupils took part in Co Motion at Trinity Laban. Co Motion brings together inclusive contemporary dance performances from a variety of mixed-ability dance groups and companies.
Trinity Laban began this performance platform in 2009 and it continues to be the only one of its kind in London and the UK. Celebrating its 10th year, the platform provides young people an exceptional performance opportunity in the internationally renowned Laban Theatre. Riverside had a brilliant day performing their piece 'Transformation'.
Click HERE to view photos from the day
Click HERE to view a Video of the production