Dance-a-thon and Odd Socks!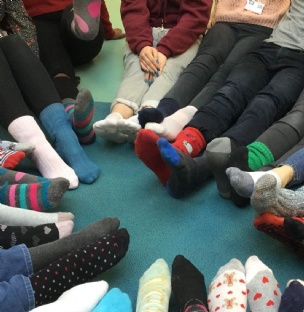 Wearing odd socks, we bopped our way through the day with salsa, zumba and even a conga last Friday in support of World Down Syndrome Day.
With a jam packed programme starting and ending with some motivational music at bus times, we took part in our very own dance-a-thon.