Motivational March Calendar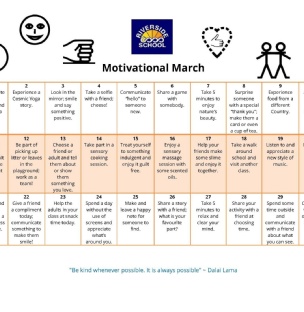 In celebration of Children's Mental Health Week last week, we are running "Motivational March" with our calendar of daily accessible ideas for everyone to try.
We would love families to get involved and share any special moments with us by sending in your photos and anecdotes to happiness@riverside.bromley.sch.uk . We will write again in March when we begin but thought we would share the calendar with you in advance.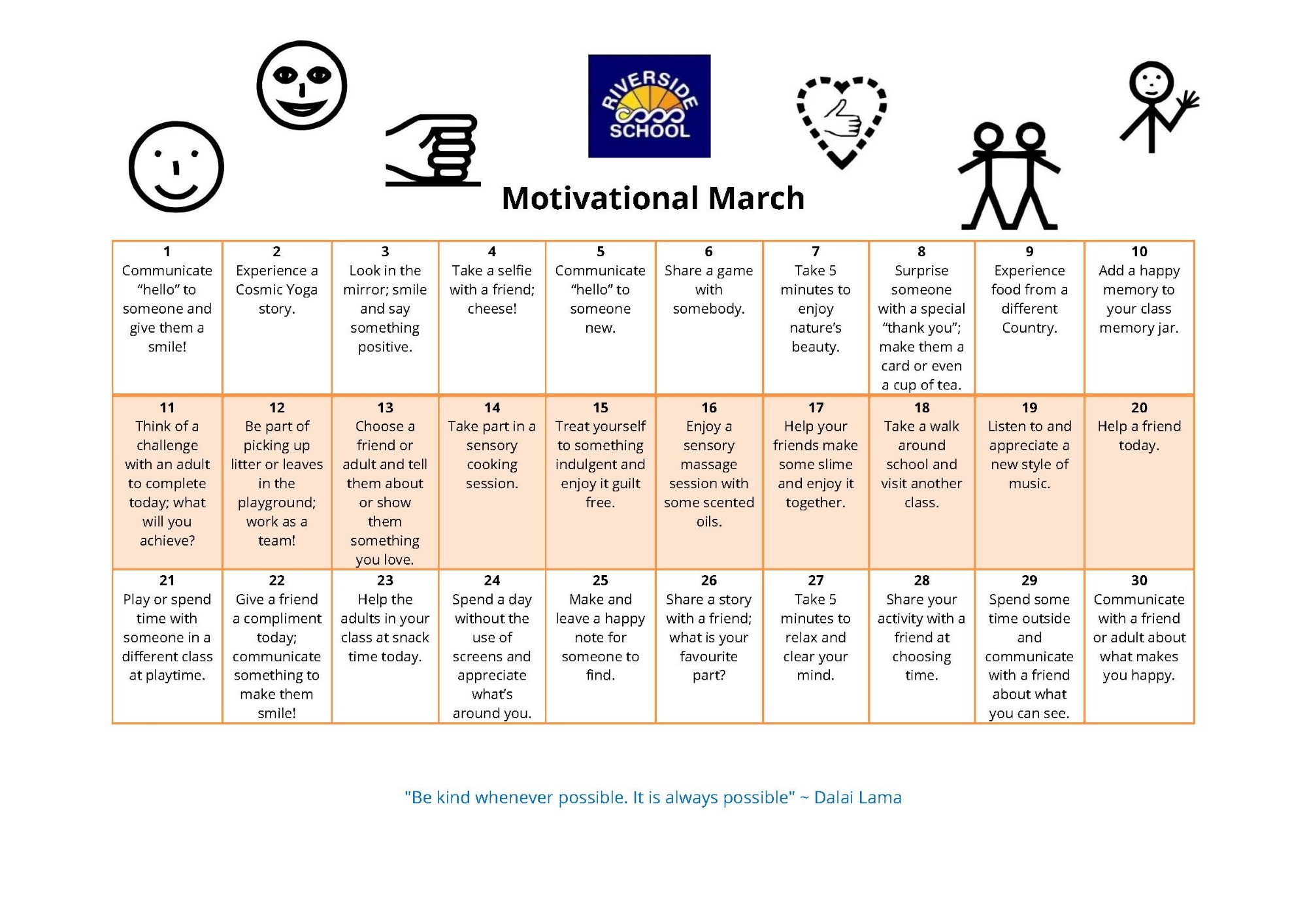 In the meantime, we wish you a restful half-term and look forward to welcoming pupils back on Monday 25th February.