Pupils Visit Baycroft Care Home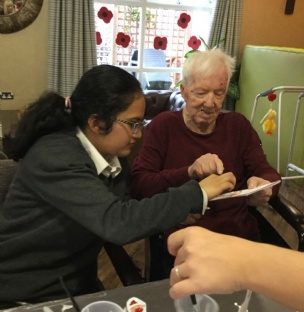 Pupils have established new friendships with the residents of @baycroftcarehomes home in Orpington and helped to make Christmas cards when they visited this month.
The News Shopper published an article following their visit on 6th November which can be read HERE.
We are looking forward to visiting @baycroftcarehomes again soon and would like to thank everyone there for their hospitality. In the meantime, we hope you enjoy this selection of photos from our visit CLICK HERE.