World Book Day - 1st March 2018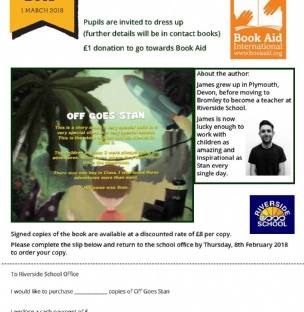 Pupils are invited to dress up for World Book Day this year and contribute a £1 donation towards Book Aid.
Remember you can order your signed copies of James Robertson's book 'Off Goes Stan' at a discounted rate of £8 per copy.
Please complete the slip attached to the World Book Day flyer and return to the school office by Thursday, 8th February 2018.