Riverside Annual Conference 2017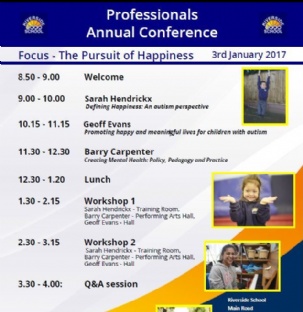 We are holding our Annual Conference on 3rd January 2017 (Inset Day) and are inviting external professionals to join us for a day focussing on 'The Pursuit of Happiness'.
We are delighted to announce guest speakers Sarah Hendrickx, Geoff Evans and Barry Carpenter.
If you are interested in joining the Riverside team at this event, please see the flyer attached for further information and booking details.