Riverside Connect Macmillan Coffee Morning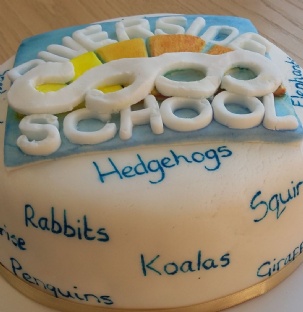 Thank you to families who joined us for our first Riverside Connect of the year.
And what better way to meet each other and share information than over coffee and cake as we combined today's event with a cake fundraiser in aid of Macmillan Cancer Support.
We had some wonderful feedback from families joining us today and hope that you can join us for our next event in October. If you haven't been before, please do come along. The sessions are relaxed and informal and a great opportunity to meet and share valuable information:
My first time with the group and all of the people were very happy and nice to talk to.
Looking forward to trying to come more often. Thanks for a nice morning.
Lovely group of people. Lots of great information shared. Yummy cakes!
It was a lovely gathering. Good to see parents of different age groups.
Thanks for a great Connect session. I'm excited for all the families to get together and support each other
The meeting was lovely. All of the information mentioned is important to us. Thanks so much.
We would also like to thank everyone for their cake contributions. As well as sharing cakes at Riverside Connect, we held a cake sale for all pupils throughout the day. To view a selection of photos from the day CLICK HERE.