Butterflies French Club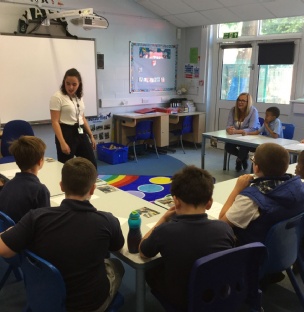 This week, Butterflies were visited by a former volunteer, Laura, who will be visiting twice each half term to deliver French lessons.
Laura taught us how to say "hello" (Bonjour) and "how are you" (Comment ça va?) as well as teaching all the different colours. We look forward to Laura coming back later on this half term to teach us how to count to ten and some of the letters of the alphabet.
Merci (thank you) Laura.