Riverside Girls' SSE Women's Cup Final Experience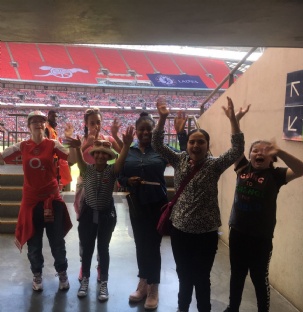 6 girls from Riverside had memorable experience at Wembley Stadium on Saturday where they attended the SSE Women's FA Cup final.
They throughly enjoyed their experience which also included meeting the Police as well as being interviewed about their thoughts on the game! Chelsea won 3-1 against Arsenal in an exciting match. CLICK HERE to view photos in our Gallery.