Rotary Club of Langley Park Donation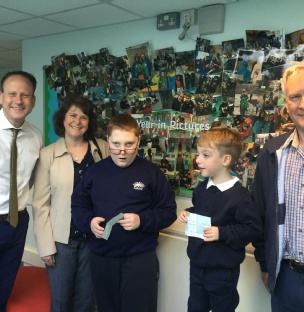 We were delighted to welcome visitors from The Rotary Club of Langley Park who have donated £2500 through both the club and the Stanley Foster Charitable Trust.
We would like say a huge thank you to Nolene Harris and Martin Hamilton-Sharp for arranging this generous donation. We are currently looking at a number of different initiatives at Riverside Beckenham, including the redevelopment of some of our outdoor spaces and investment in further communication aids and this donation will make a huge difference to our children. Thank you to everyone concerned for your generosity.