Sharing Sofa At Riverside Beckenham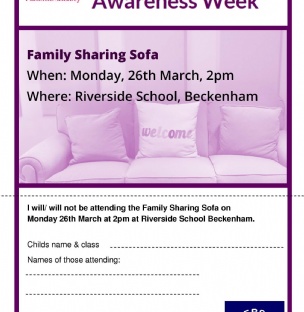 During World Autism Awareness week, we are hosting a family Sharing Sofa on Monday, 26th March at Riverside Beckenham from 2pm.
We hope you can join us. It would be helpful if you could let us know if you will be attending by completing this form and returning it to the school office.