Making Connections Week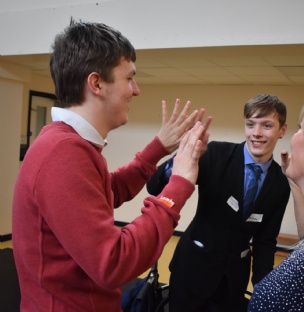 With a full week of jam packed Making Connection fun planned, the snow was not a welcome visitor last week however we didn't let that stand in our way and still succeeded in making some valuable connections.
We had a visit from The Careers in Harmony Choir on Monday morning who delivered a memorable performance experience for our Primary classes.
Cleeve Park School visited us in the afternoon to join in with performing arts sessions and share in all of the fun we have when expressing ourselves through dance and movement. Some of our Beckenham pupils came to join in with some groups at SPC, which was a great opportunity to develop friendships and work together in groups.
On Tuesday we mixed our groups together and shared some of the amazing work we have been doing in performing arts sessions throughout the year.
Thank you to everyone involved.
CLICK HERE to see our Making Connections photo gallery.