Merry Christmas and Happy New Year!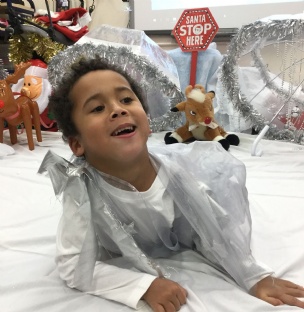 Today marks the end of another happy and successful term at Riverside School. If you are one of our 27 new families, we hope that your child has settled in well and has enjoyed their first term with us. We have certainly enjoyed getting to know them and we look forward to creating many happy memories together in the coming months and years.
We passionately believe that school life should be an exciting adventure, filled with fun and life-enriching experiences and we hope you enjoy our
end-of-term photo gallery
which includes highlights from recent events at both Riverside SPC and Riverside Beckenham.
​Thank you to everyone associated with Riverside School for making it such a special place and we wish you all a lovely Christmas and a Happy New Year.
We look forward to seeing staff and pupils on Tuesday, 2nd January 2018 for the next stage of our irresistible journey.
Click HERE to view a selection of our festive photos.