Forest School Adventures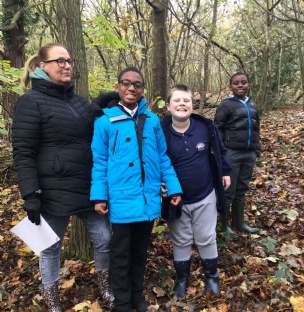 It is with great excitement that Spectacular and Butterflies Classes have started on the Forest School scheme at Scadbury Park.
We have been exploring the beautiful Autumn landscape and enjoying some fresh air, whilst getting fit and having fun. This week we listened to a story about the Little People of the Forest, followed by a den building activity. We had lots of fun working together to make new friends and explore our senses. We saw orange and brown leaves falling from the trees, heard the wind in the sky and the crunchy leaves beneath our feet. We enjoyed the smell of the rain and the feel of the chilly air on our noses - but we were wrapped up warm in our coats and gloves!
We are looking forward to visiting again next week.