Shakespeare Schools Festival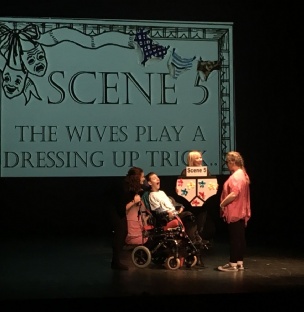 Riverside pupils performed at the Churchill Theatre, Bromley as part of the Shakespeare Schools Festival last night.
They wowed the crowd with a comical take of the Merry Wives of Windsor. Both the audience and the performers had a truly joyful time and the cast received a standing ovation at the end of their performance. Well done to everyone involved.
CLICK HERE to view our photo gallery.