Riverside Connect Macmillan Coffee Morning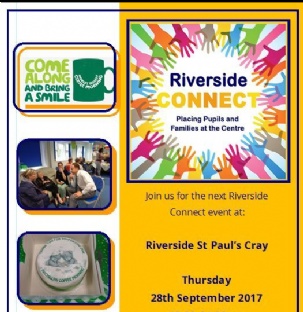 Come along to our first Riverside Connect of this academic year where we will be hosting a Macmillan Coffee morning.
We also want to say a warm welcome to all our new families. Riverside Connect is one of many ways we engage with our families at Riverside School and we look forward to meeting you all.
Our tasty treats will be freshly baked by our staff team and pupils and all donations will go towards Macmillan Cancer Support.
Amy Skelton and Lisa Mason will also be talking about future Riverside Connect topics.
We are really looking forward to seeing you all there