Riverside Connect - The Importance of Play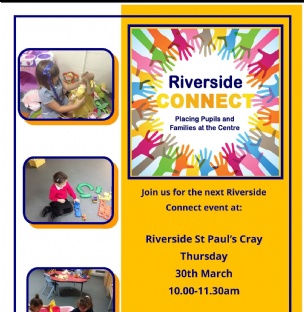 Come along to our workshop on 30th March at 10:00am to learn about 'The Importance of Play' and how we support the development of these play skills at Riverside School. See our Facebook events page to confirm your attendance.
Lucy Sulley will be sharing some ideas on how to support play at home.