There's No Business Like Show Business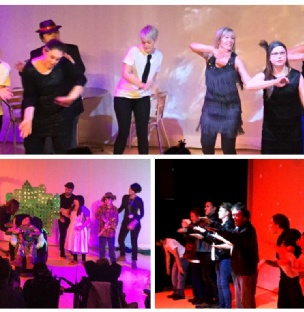 Last week saw Key Stages 3, 4 and 5 come together to share their rich and diverse talents to bring a feast of Musical Medleys to a captivated audience of family and friends.
The audience were taken on a colourful journey over the rainbow, through splurge gun battles and to emerald cities. Our resident Red Carpet Reporters navigated their way through the show, wowing the audience with their jokes and introductions to each piece. A wonderful time was had by all. A huge thank you to the Performing Arts Team and all who contributed to this latest spectacular.