There's No Business Like Show Business!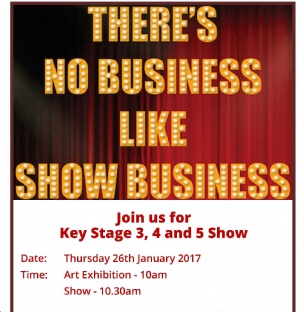 We hope you can join us for our Key Stage 3, 4 & 5 show.
Please let us know if you can make this event via contact books, our Facebook events page, or by returning the flyer rely slip. We look forward to seeing you there.